Choosing the right
variety
There are more than 200 varieties of potatoes, each with its own specific taste and cooking method. In store, you'll find about twenty predominant varieties classified according to their culinary use: firm-fleshed, soft-fleshed and mealy-fleshed potatoes.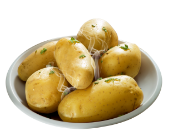 Firm
Fleshed
Salad, Steamed & Fried
They are low in starch and high in water. This gives them good cooking properties and makes them particularly suitable for steaming, boiling and frying/sautéing. These potatoes can also be used in stews or oven dishes.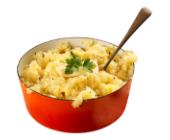 Soft
Fleshed
Oven, mashed & soup
They are particularly tender and soak up the flavours that accompany them. This special characteristic makes them perfect for cooking in a stew, or in the oven in their skins or as duchesses.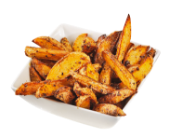 Mealy
Fleshed
Chips
They are generally large, starchy, low-water content potatoes with special culinary abilities. These potatoes are perfect for making light, crispy chips because they form a golden crust when cooked, preventing the oil from penetrating the flesh.
Making a good
mash
Choose a suitable variety (mealy). Cook in cold water for 30 minutes, then check cooking with the tip of a knife. Peel the potatoes as soon as they are cooked. Mash with a fork, a potato masher or, for a smoother result, with a food mill. Add a little milk, butter or cream as you go, according to your taste.
Don't forget the salt! (Fleur de sel is perfect!)
30 min.
In the saucepan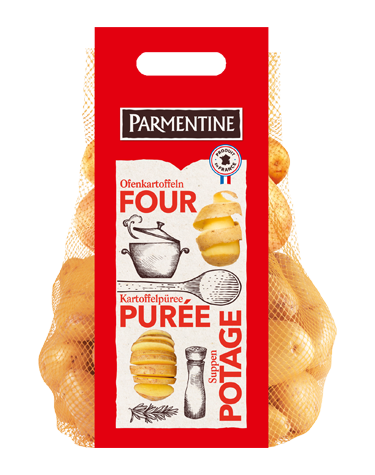 How to make delicious
fried potatoes
rissolées
Wash the potatoes in cold water, dry with a clean cloth and dice. Heat the frying pan with a little fat and add the potatoes.
To give them that melt-in-the-mouth, crispy exterior, cover the pan for a few minutes during cooking, and finish on high heat. And don't forget to sauté them!
25 min.
In the pan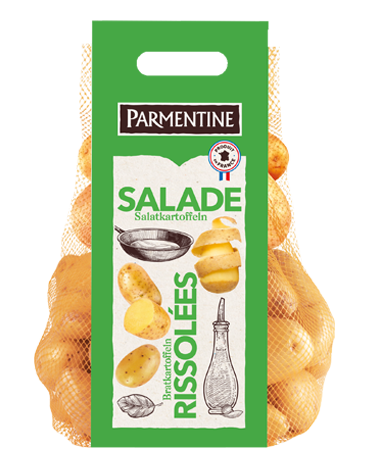 How to make a delicious
jacket potato
Preheat the oven to 180 °C. Wash and dry the potatoes. Wrap individually in aluminium foil. Place on a baking tray. Leave to cook for 1 hour.
Just before serving, split the potato, add a tablespoon of creme fraiche and a teaspoon of chives. Sprinkle with fleur de sel.
1 hour .
In the oven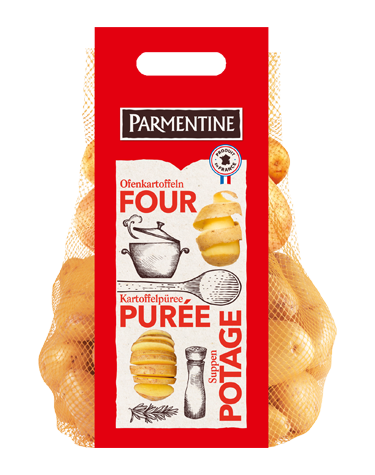 Storage
To prevent your potatoes from turning black, it is best to protect them from shocks: shocks cause small wounds that lead to blackening of the skin and flesh. Your potatoes should also be kept away from light, heat and moisture to avoid greening, which causes a bitter taste. The ideal solution is to store your potatoes in a dark and dry place, between +6 and +8 °C. Tip: place an apple in the middle of the potatoes, the ethylene it releases will keep them longer!