Cooking
modes


In the pressure-
cooker


In the oven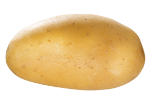 A healthy
food
The perfect gratin!
To impress your guests with a perfect gratin, here are two tips :
Rub the edges of your gratin dish with garlic or a shallot.
for the crunchy side, sprinkle with grated cheese, breadcrumbs and why not even homemade crumble dough!
Simple tips, but the wow effect is guaranteed!
Recipe ideas
for cooking this product
no recipe