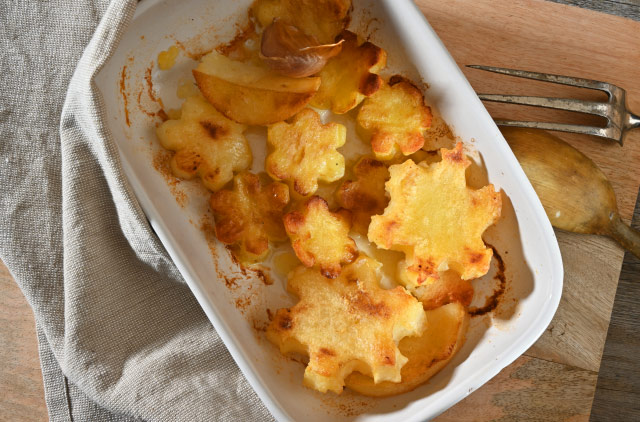 Twice-baked potato shapes
ZRP salad, steamed, fried
4 people
Prep : 15 minutes
Cook : 30 minutes
Ingredients
* 1 kg frying potatoes
*Olive oil
*100 g butter
*Coarse salt
*Water
*Thyme
*Garlic
Directions
Peel the potatoes. Using a round cookie cutter, make potato shapes about 5/6 cm in diameter and 1 cm thick. (Reserve the trimmings for another recipe)
In a non-stick pan, brown one side of the shapes to a beautiful golden colour.
Place all the shapes in a shallow dish, add water halfway up, coarse salt, butter, thyme and two crushed garlic cloves.
Finish cooking in the oven at 180 °C to obtain melting potatoes. Serve hot
Presentation:
Arrange the potato shapes in a serving dish, drizzle with cooking juices, sprinkle with fleur de sel and decorate with fresh thyme sprigs.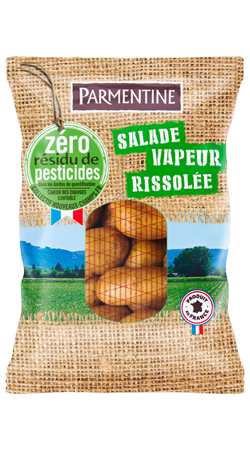 ZRP salad, steamed, fried
5 min
15 min
ZRP salad, steamed, fried - Summer