Cooking
modes


In the pressure-
cooker


Boiled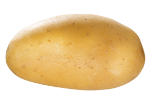 A healthy
food
To vary the pleasures, a seafood stew:
Wash seasonal vegetables: leeks, carrots, kohlrabi, etc. Peel the vegetables, place them in the basket of your steamer and cook for 20 minutes.
Place the salmon steaks in a second basket, place the vegetables on top and cook for another 10 minutes. Just before serving, drizzle with olive oil and it's ready!