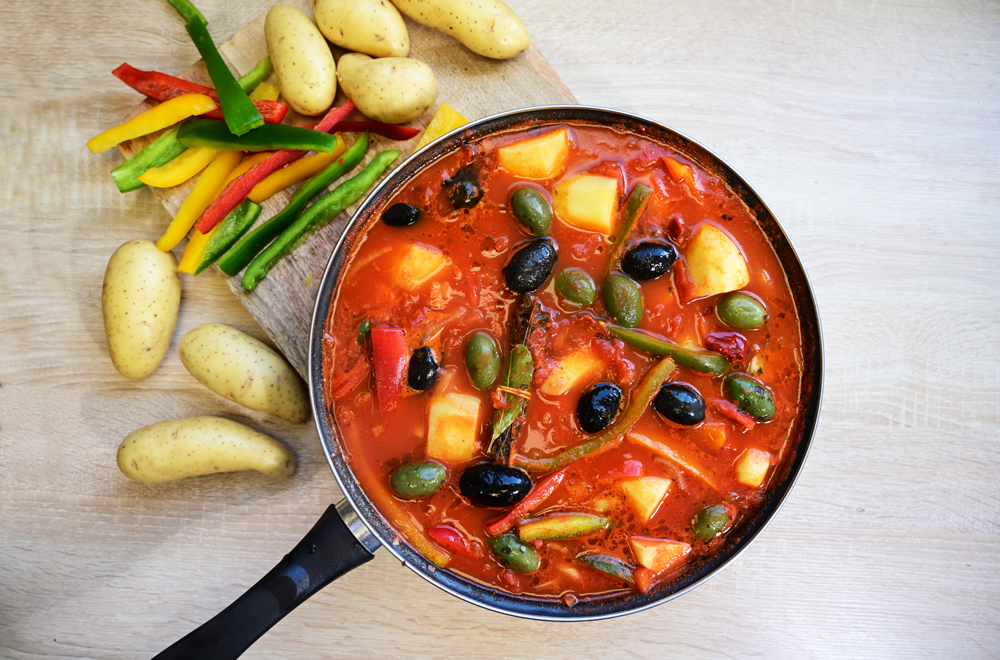 Potato and olive ragout
HVE oven, mashed, soup
Main course
-
World cuisine
4 people
Prep : 20 minutes
Cook : 55 minutes
Ingredients
* 1 poivron rouge
* 1 poivron jaune
* 1 poivron vert
* 1 cube de bouillon de volaille
* 30cl d'eau
* 6 grosses pommes de terre
* 2 tomates bien mûres ou 1 boîte de tomates entières, pelées* 1 red pepper
* 1 yellow pepper
* 1 green pepper
* 1 chicken stock cube
* 30 cl water
* 6 large potatoes
* 2 ripe tomatoes or 1 can of whole, peeled tomatoes
* 2 onions
* 4 cloves of garlic
* 1 tsp Espelette pepper
* 2 bouquets garnis
* 2 tbsp olive oil
* green and black olives
* salt, pepper
* 2 oignons
* 4 gousses d'ail
* 1 càc de piment d'Espelette
* 2 bouquets garnis
* 2 càs d'huile d'olive
* des olives de couleur verte et noire
* sel, poivre
Directions
Wash and cut the peppers into strips after removing the seeds and white parts.
Chop the onion. Crush the garlic cloves.
Peel and crush ripe tomatoes or cut canned tomatoes into pieces.
Peel the potatoes and cut them into wedges.
Prepare the chicken stock with the crumbled cube and 30 cl of water.
In a pan, heat the olive oil, fry the onion, then the peppers and finally the tomato and garlic.
Pour in the chicken stock, season with salt and Espelette pepper and place a bouquet garni in the centre. Simmer for 15 minutes on low heat.
Then add the potatoes and leave to cook for 30 minutes (they should be tender).
Five minutes before the end of cooking, add the olives
Arrange in individual cassolettes and serve immediately.
(This recipe is without meat but you can also use meatballs, chicken breast or a piece of fish)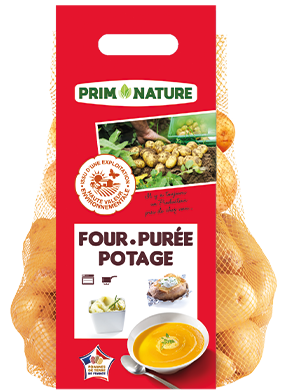 HVE oven, mashed, soup
10 min
20 min
HVE oven, mashed, soup - Autumn