Potato, Mushroom and Tête de Moine Risotto
HVE oven, mashed, soup
Main course
-
Cheese
-
Classics
4 people
Prep : 10 minutes
Cook : 20 minutes
Ingredients
* 500 g of potatoes
* ½ shallot
* 150g of AOC tête de moine cheese
* 100 g of butter
* 50 g of mascarpone
* 8 cl of liquid cream
* 2 sliced mushrooms (shiitake, brown mushrooms or ceps)
* salt, pepper
Directions
In a large saucepan, bring a large volume of water to the boil.
Wash and peel the potatoes. Cut them into very small cubes (like grains of rice).
Blanch them for about 5 minutes and then drain them.
In another saucepan, melt the butter and then the chopped shallot.
Sweat until the shallot is translucent.
Add the potato cubes, cream and mascarpone, mixing gently.
At the end of the cooking time, add the tête de moine cheese and stir carefully.
In a soup bowl, place the risotto-style potatoes, then a few slices of mushrooms that you have sautéed and some tête de moine cheese. Serve hot.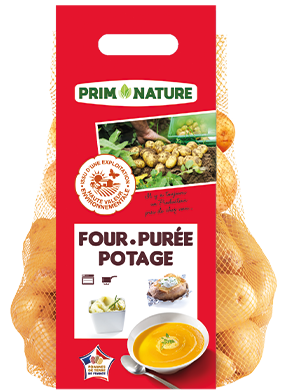 HVE oven, mashed, soup
20 min
55 min
HVE oven, mashed, soup - Spring