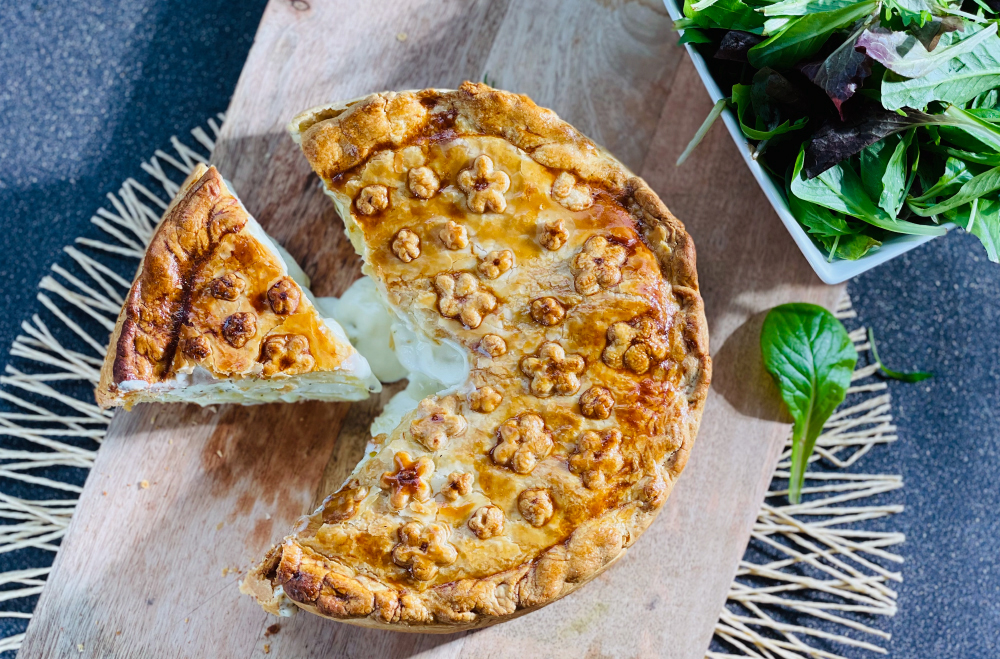 Potato pie
Festive
Side dish
-
Festive recipe
4 people
Prep : 35 minutes
Cook : 35 minutes
Ingredients
* 1 roll of shortcrust pastry
* 1 roll of puff pastry
* 1 kg of firm-fleshed potatoes
* 1 clove of garlic
* 50 cl of milk
* 1 bunch of flat-leaf parsley
* 1 egg yolk
* 30 cl of double cream
* a few shavings of nutmeg
* salt and pepper
Directions
Preheat your oven to 165 °C (gas mark 5–6).
Peel and slice the potatoes into thin strips using a mandolin.
Chop the garlic and put it in the milk.
Place the potatoes in a saucepan, cover with milk and 30 cl of cream, add salt, pepper and grated nutmeg.
Cook over medium heat until boiling. Check cooking of the potatoes (they should not be overcooked).
Roll out the shortcrust pastry in a springform pan, about 20 cm in diameter (the pan should be smaller than the diameter of the pastry so that the edges of the pastry rise well).
Drain the potato slices and arrange them in layers. Add the remaining cream and chopped parsley between each layer of potatoes.
Cover with the puff pastry, cut off the excess pastry and seal the edges of the two pastries, all around, by pinching them between your fingers.
Make a vent by making a hole in the centre.
Brush the pie with the egg yolk and bake for about 45 minutes until it is nicely coloured.
Once out of the oven, place the pie on a rack.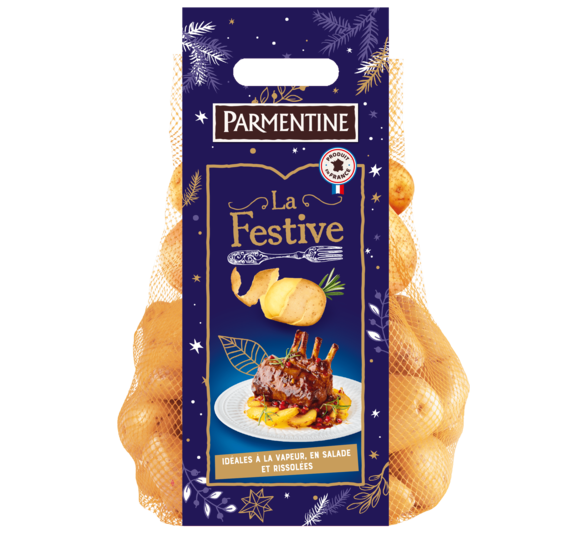 Festive
25 min
25 min
Festive - Spring
120 min
30 min
Festive - Winter