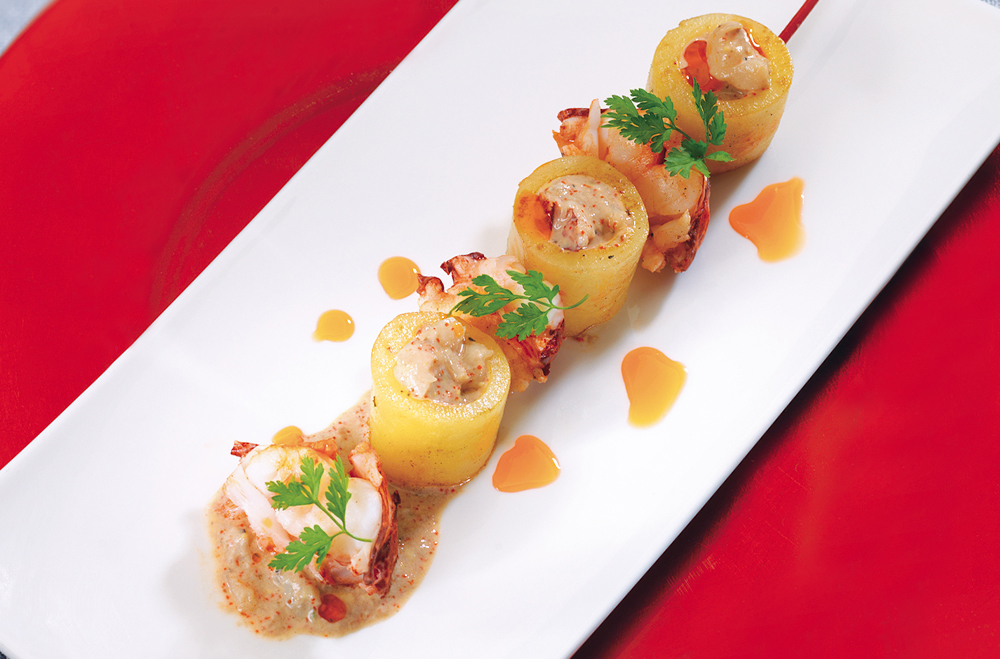 Stuffed potatoes thermidor & lobster medallions
Festive
Starter
-
Chef's recipe
-
Festive recipe
4 people
Prep : 25 minutes
Cook : 25 minutes
Ingredients
6 Steamed & Gratin potatoes
2 European lobsters
1 tablespoon of mustard
20 cl of cream
40 g of butter
1 tablespoon of cognac
Salt & pepper
Truffle oil
Chervil, tarragon

For the lobster cooking stock:
3 L water
1 carrot
1 onion
1 crushed garlic clove
Coarse salt
Peppercorns
Bouquet garni
Directions
Peel the carrot and onion and chop them roughly.
Prepare the lobster stock with the water, carrot, onion, garlic, bouquet garni and peppercorns. Salt generously. Bring to the boil and leave to infuse for a good ¼ hour. Dip the lobster and cook for 2 minutes. Drain without cooling. Shell the lobster. Cut 6 medallions from each lobster tail. Shell the claws and cut them into small cubes. Set aside.
Peel the potatoes, cut them into tubes with a cookie cutter and hollow them out with a melon baller. Cook for 15 minutes in salted water and drain without cooling.
Put a knob of butter in a frying pan and finish cooking the potatoes, between 5 and 10 minutes, basting them constantly.
In a saucepan, sauté the diced lobster claws quickly in butter and deglaze with cognac. Add the corail (the greenish-coloured part at the head). Then pour in the cream, remove from the heat, add the mustard and truffle oil and tarragon.
Fill each potato with the lobster mixture.
Sauté the lobster medallions in butter for 2 minutes. Arrange the dish by alternating the stuffed potatoes and lobster medallions. Decorate with sprigs of chervil.
Variation: You can replace the lobster with prawns, shrimps or scampi.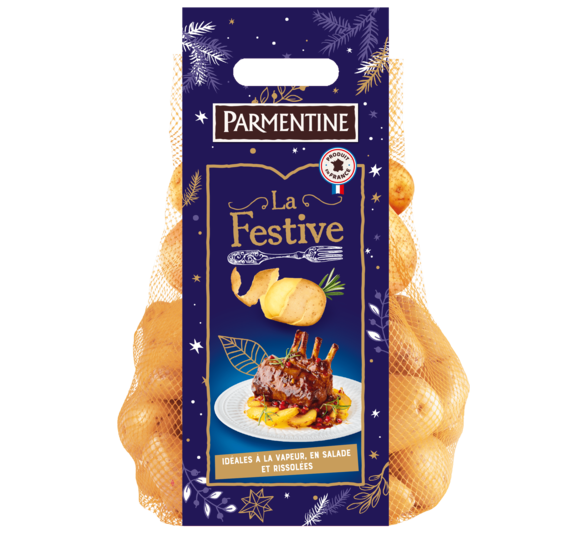 Festive
35 min
35 min
Festive - Winter
120 min
30 min
Festive - Winter