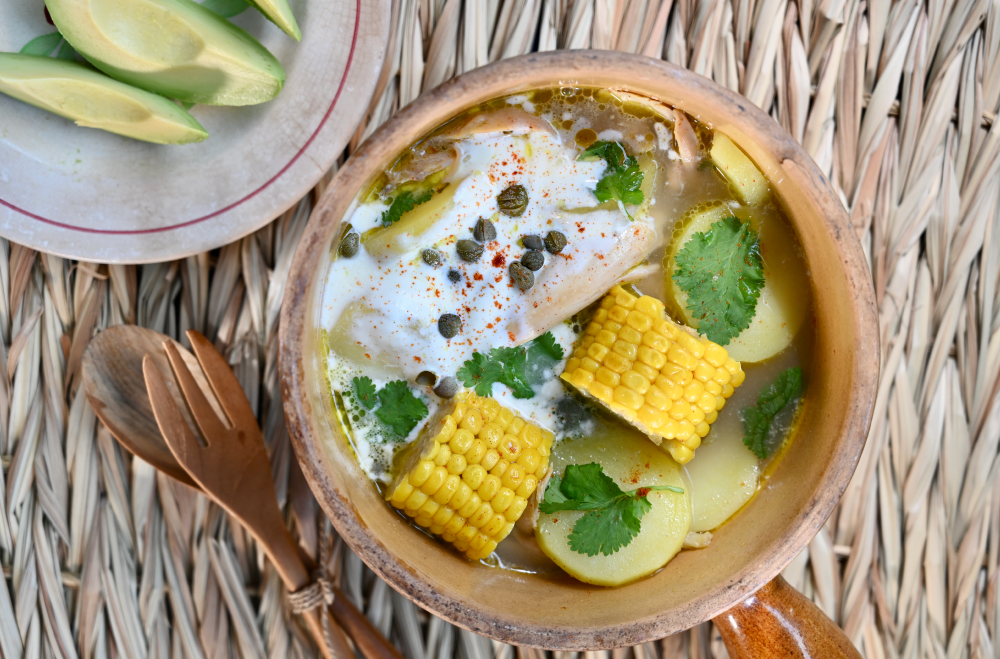 Ajiaco Colombian Soup
Potatoes
Main course
-
World cuisine
6 people
Prep : 30 minutes
Cook : 60 minutes
Ingredients
* 750 g potatoes
* 1 small bunch of coriander
* 2 chicken stock cubes
* 1 clove
* 500 g chicken (breast or leg)
* 3 onions
* 1.5 bowls of fresh guasca leaves (if you can't find any, substitute cress)
* 5 ears of corn
* salt and pepper
Directions
Peel the potatoes and cut them into slices. Cut the corncobs into thirds.
Put the onions, coriander, salt and chicken pieces in a pan. Cover with water. Cook over high heat while skimming. Then reduce the heat and leave to cook. When the chicken starts to cook, remove the coriander and onions and add the stock cubes, potato slices and pepper.
Once the chicken is cooked, take it out to cool and cut it into small pieces. Add the guasca (or cress) leaves and corncobs. Continue cooking for another 15 minutes.
Once the potatoes are cooked, put the chicken pieces back in and cook for another 5–10 minutes.
Serve hot, accompanied by creme fraiche, capers, chilli and slices of ripe avocado.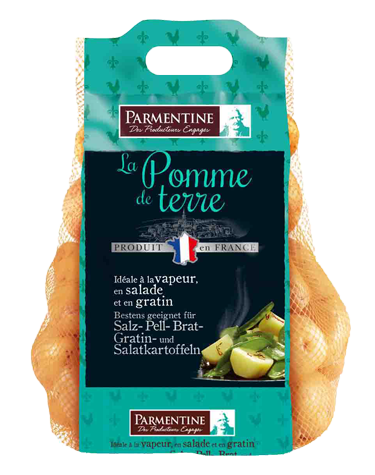 Potatoes
5 min
10 min
Potatoes - Summer
10 min
35 min
Potatoes - Winter