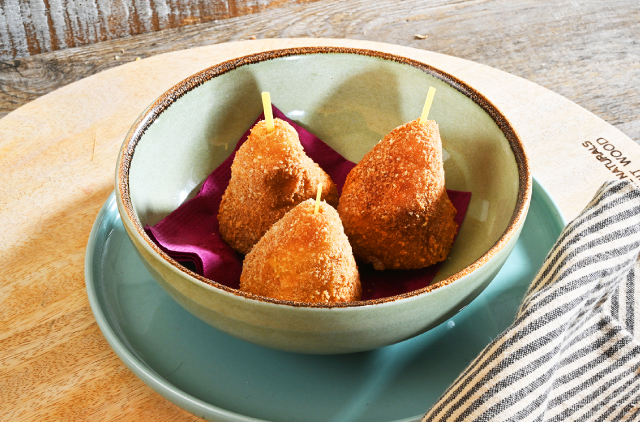 Amandine Cheesy Potatoes
Organic oven, mashed, soup
Main course
-
Side dish
-
Cheese
-
Festive recipe
4 people
Prep : 15 minutes
Cook : 30 minutes
Ingredients
* 1 kg "Oven, soup" potatoes
* 100 g butter
* 50 g diced Emmental
* 2 eggs
* 200 g flour
* 2 eggs (breading)
* 200 g breadcrumbs
* Salt and pepper

Directions
Wash the potatoes.
Cook in the oven at 180 °C for about 25 minutes without peeling them and on a bed of coarse salt.
Peel the potatoes and retrieve the pulp. In a bowl, mix the still warm pulp with the seasoning, butter and eggs.
Shape the mixture into a small pear by inserting a cube of Emmental inside. Set aside in a cool place.
Bread the amandine potatoes by rolling them successively in flour, then in beaten eggs and finish with the breadcrumbs.
Fry the amandine potatoes in oil at 180 °C, drain on paper towels, add salt and serve hot.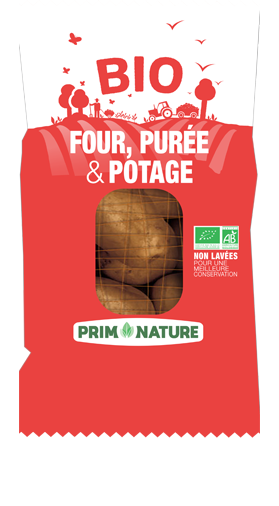 Organic oven, mashed, soup
15 min
30 min
Organic oven, mashed, soup - Winter
20 min
25 min
Organic oven, mashed, soup - Summer