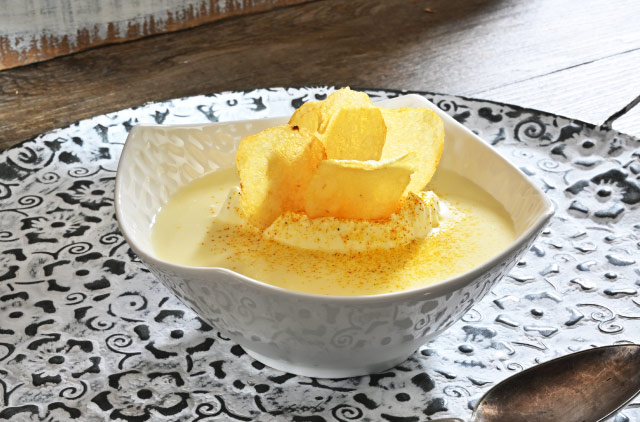 Potato Cappuccino
Organic oven, mashed, soup
4 people
Prep : 15 minutes
Cook : 30 minutes
Ingredients
* 500 g Oven, mashed, soup potatoes
* 200 g leek whites
* 50 g butter
* 30 cl cream
* Coarse salt
* 25 cl cream (35% fat)
* Curry powder (optional)
* Nutmeg
* Chervil
* Potato chips
Directions
Peel and wash the vegetables.
Chop the leek whites and cut the potatoes into large cubes (keep them in cold water).
In a saucepan, fry the leek whites in butter without browning, add the water, salt with coarse salt and add the potatoes.
Cook for 20 minutes.
In the meantime, whip the cream with a whisk and add the curry powder (if you wish).
Blend the soup, cook for another 10 minutes with the cream and season to taste.
Presentation
Present the potato soup hot or cold in soup bowls or cups.
Add the whipped cream, sprinkle with nutmeg and add potato chips and a sprig of chervil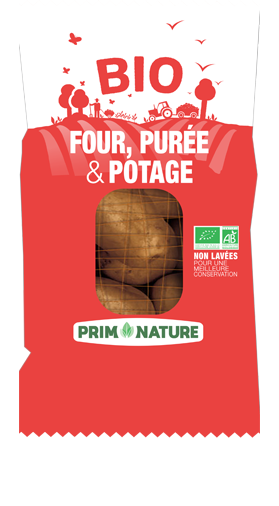 Organic oven, mashed, soup
15 min
30 min
Organic oven, mashed, soup - Winter
20 min
25 min
Organic oven, mashed, soup - Summer