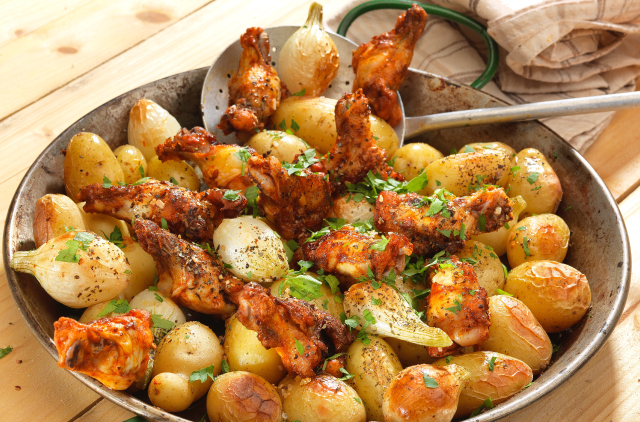 Chicken and grenaille potatoes
Grenailles
Main course
-
World cuisine
4 people
Prep : 15 minutes
Cook : 40 minutes
Ingredients
* 500 g of grenaille potatoes
* 500 g of chicken wings
* A bunch of white onions
* Salt, pepper, herbs
* 2 spring onions
* A bunch of parsley
Directions
Pre-steam the grenailles for 10 minutes.
Meanwhile, melt the white onions in a saucepan, covered.
Place the grenaille potatoes, chicken breasts and onions in a dish.
Drizzle with olive oil.
Add salt, pepper, herbs of your choice and mix.
Bake for 30 minutes at 200 °C.
Chop a little parsley on top of the dish before serving.
Bon appétit!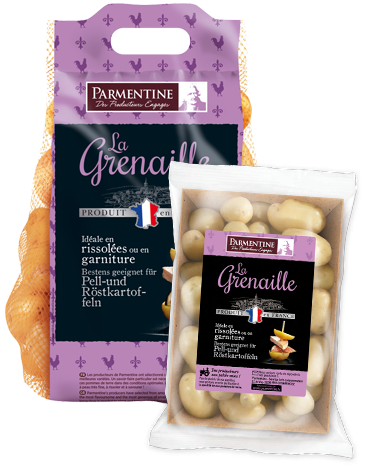 Grenailles
15 min
40 min
Grenailles - Winter
10 min
30 min
Grenailles - Spring