Smashed grenaille potatoes with chicken and parmesan
Grenailles
Main course
-
Cheese
-
Home cooking
4 people
Prep : 15 minutes
Cook : 40 minutes
Ingredients
* 1kg grenaille potatoes
* 2 chicken fillets
* 15 cl olive oil
* 50 g grated parmesan
* 1 tablespoon garlic
* 2 tablespoons chives
* 1 teaspoon paprika
Directions
Cook the potatoes in a pan of boiling water for 15 minutes, taking care to keep the skin on, then drain. Preheat the oven to 180 °C and place the potatoes on a baking tray lined with baking paper. Crush them with a glass and season with salt and pepper.
Mix the oil, garlic, chives and paprika in a bowl and brush the crushed potatoes with the mixture, keeping some for later. Cut the chicken fillets into small pieces and arrange them on the baking sheets with the potatoes. Season with salt and pepper and brush with remaining oil, garlic, chives and paprika. Place in the oven.
After 15 minutes, remove the baking tray from the oven and sprinkle with grated Parmesan cheese. Return to the oven for 10 minutes. Take it out and enjoy it hot.
Bon appétit!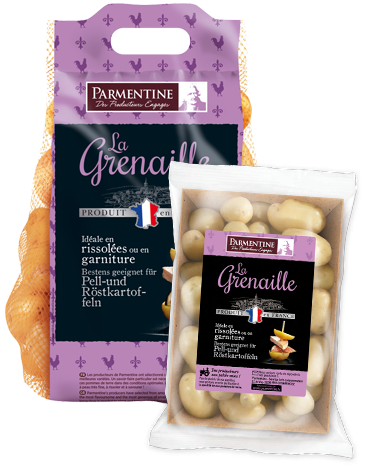 Grenailles
15 min
40 min
Grenailles - Spring
10 min
30 min
Grenailles - Spring