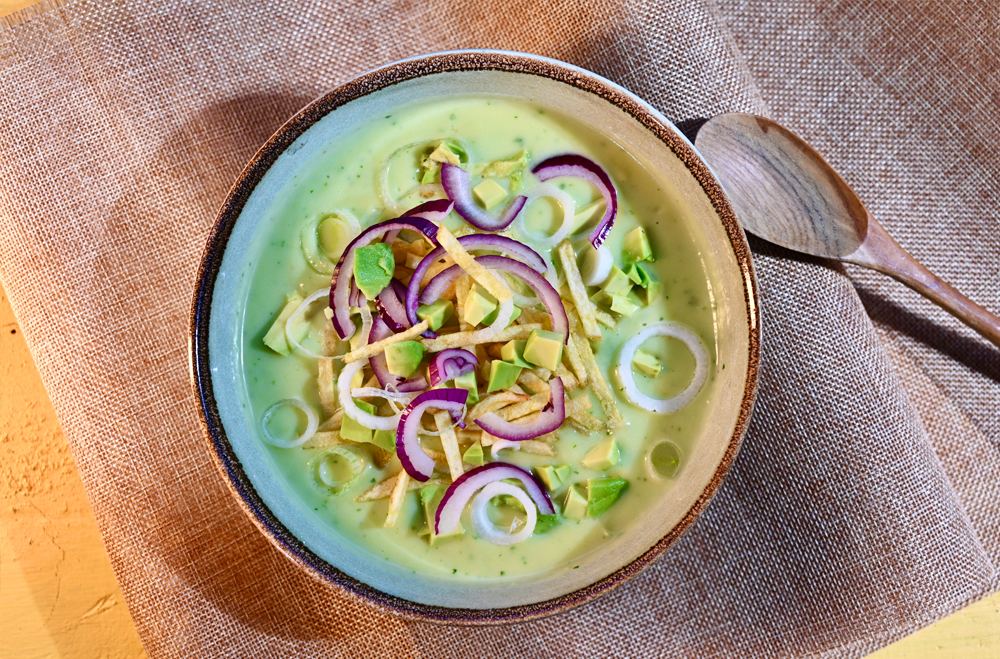 Colombian avocado and potato soup
Salad and Fried
2 people
Prep : 15 minutes
Cook : 10 minutes
Ingredients
* 2 avocados
* 3 medium potatoes
* 1 chicken stock cube
* 1 small white onion
* ½ red onion
* ½ lemon
* 10 cl liquid sour cream
* 5 sprigs of parsley
* Salt
Directions
Wash and peel the potatoes. Steam two potatoes for about 20 minutes.
Cut thethird into matchsticks, rinse and dry with a clean cloth. Heat some oil and cook. When the chips are golden brown and crisp, take them out and drain them on paper towels. (If you don't have time to do this, you can find ready-made pots of chips in shops)
Prepare a 50 cl chicken stock then add the finely chopped parsley leaves and leave to infuse.
Pit and peel the avocados. Keep one half for the final decoration.
Place the avocado pieces, steamed potatoes, lemon juice and stock in a blender. Blend.
Add the liquid sour cream and salt and blend again until you have a nice velvety consistency.
Slice thin slices of white onion and red onion. Cut the remaining avocado into small cubes. Remove the leaves from the parsley
For the presentation, choose a pretty soup plate or bowl. Pour your soup delicately, then in the centre, place a small handful of chips which will give your soup some crunch. Finally, sprinkle with diced avocado, white and red onion rings and finish with a few parsley leaves.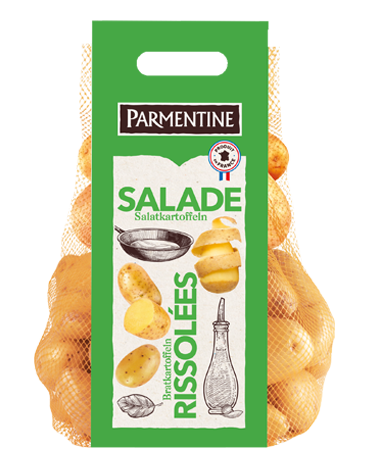 Salad and Fried
15 min
20 min
Salad and Fried - Spring
26 min
30 min
Salad and Fried - Spring