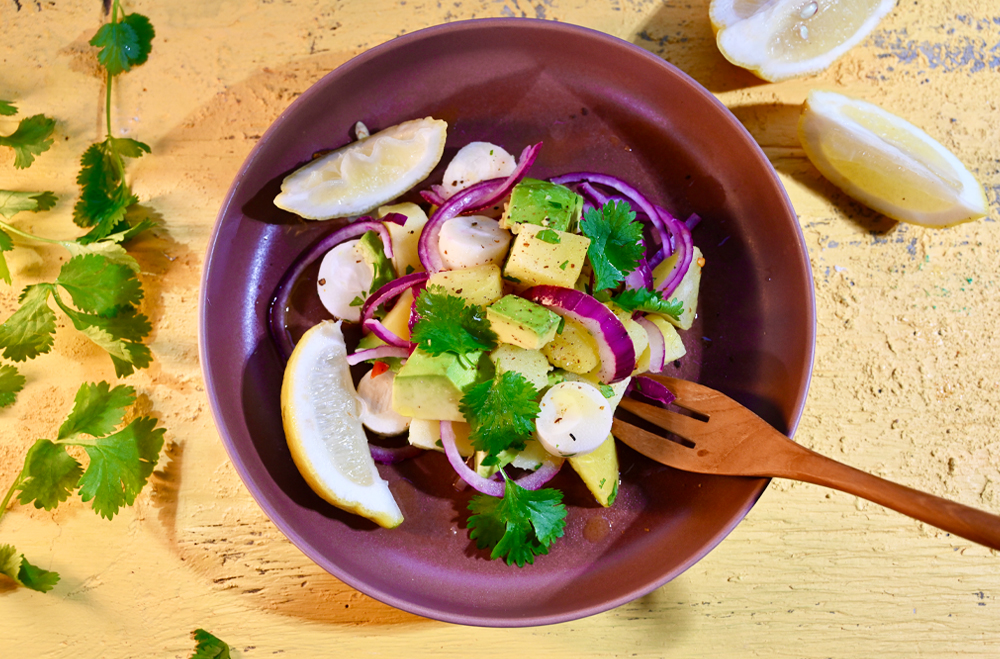 Exotic potato salad
Salad and Fried
Main course
-
World cuisine
2 people
Prep : 15 minutes
Cook : 20 minutes
Ingredients
* 3 medium potatoes
* 250 g hearts of palm
* 2 avocados
* 3 tablespoons lemon juice
* 2 tablespoons olive oil
* 50 g red onions
* 1 bunch coriander
* 1 fresh chilli or a dash of chilli paste
* 1 tablespoon cider vinegar
* 50 ml orange juice
Directions
Remove the seeds and coarsely chop the chilli.
Wash and steam the potatoes for about 20 minutes. In the meantime, cut the hearts of palm into slices.
Peel and cut the avocados into pieces and sprinkle them with lemon juice to prevent them from turning black.
Slice the red onion into thin strips. Remove the leaves from the coriander and tear them up roughly.
Pour the remaining lemon juice, orange juice, olive oil, cider vinegar, red onion, coriander and chilli into a bowl and mix. Stir in chunks of avocado, hearts of palm and warmed potatoes. Season with salt and pepper and mix.
Set aside in a coo
Present the salad with all the ingredients on a pretty plate and finish with a drizzle of the preparation juice.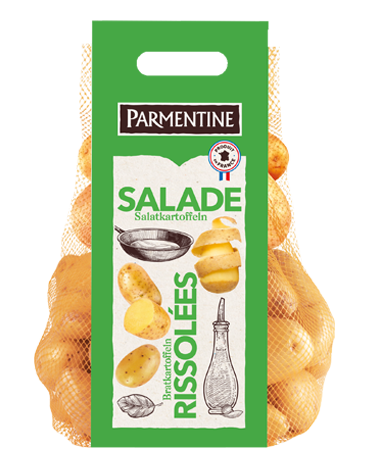 Salad and Fried
15 min
10 min
Salad and Fried - Autumn
26 min
30 min
Salad and Fried - Spring