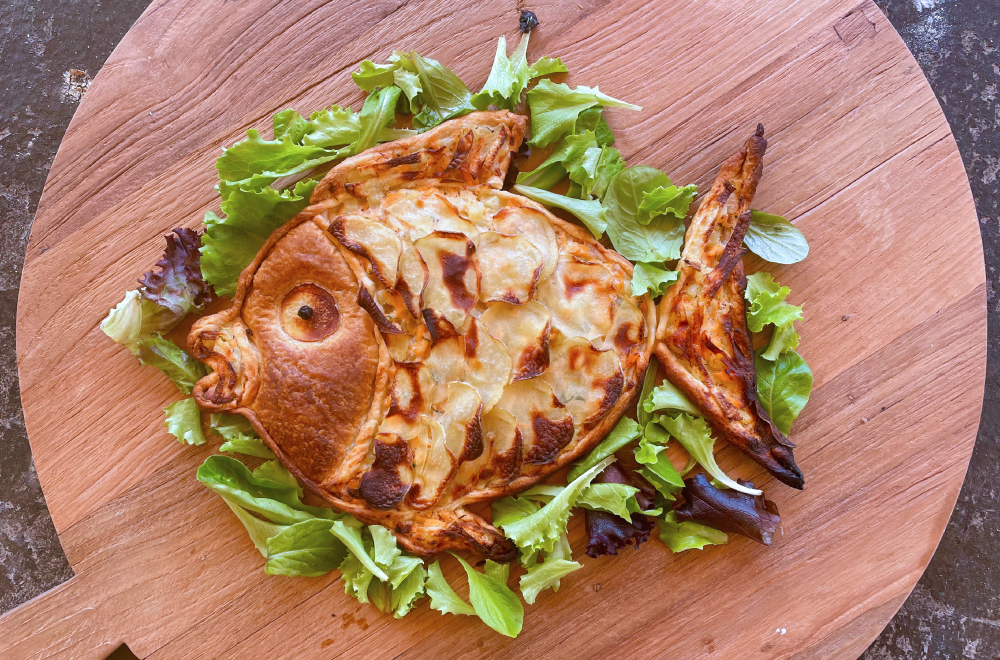 Parmentine "April fool's day"
Salad and Fried
Main course
-
Home cooking
4 people
Prep : 26 minutes
Cook : 30 minutes
Ingredients
* 2 potatoes + 1 for the scales
* 1 fish fillet (cod, trout or salmon)
* 1 puff pastry
* 1 small onion
* 2 tablespoons fresh cream
* 1 bunch of dill
* 4 tablespoons melted butter
* Salt, pepper
Directions
Preheat your oven to 180 °C.
Wash, peel and cut the potatoes into small cubes. Poach them in lightly salted boiling water for 5 minutes and leave to cool.
Blanch the selected fish for 2–3 minutes without forgetting to remove the skin and bones and keep warm.
Cut the onion into pieces.
Prepare the sauce: in a bowl, mix the creme fraiche, chopped dill, salt and pepper.
Heat a little butter in a saucepan and brown the onions. Add the diced potatoes and fry gently.
Coarsely crumble the fish and add it to the onion/potato mixture. Stir gently while adding the sauce. Find a nice fish model to use as an imprint.
Place the imprint on the puff pastry and cut. Form the borders with the excess dough. Then garnish generously with the mixture.
Using a mandolin, slice the potatoes very thinly and decorate the fish. Brush the potato scales with melted butter and bake for 25 minutes at 180 °C.
Serve with a nice green salad.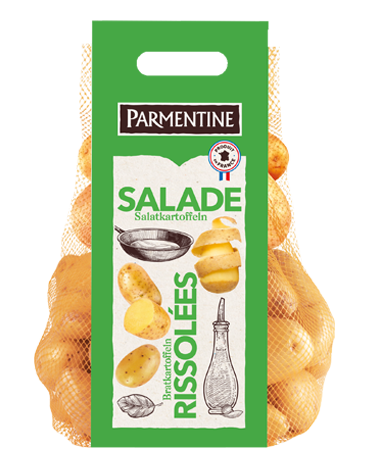 Salad and Fried
15 min
10 min
Salad and Fried - Winter
15 min
20 min
Salad and Fried - Spring