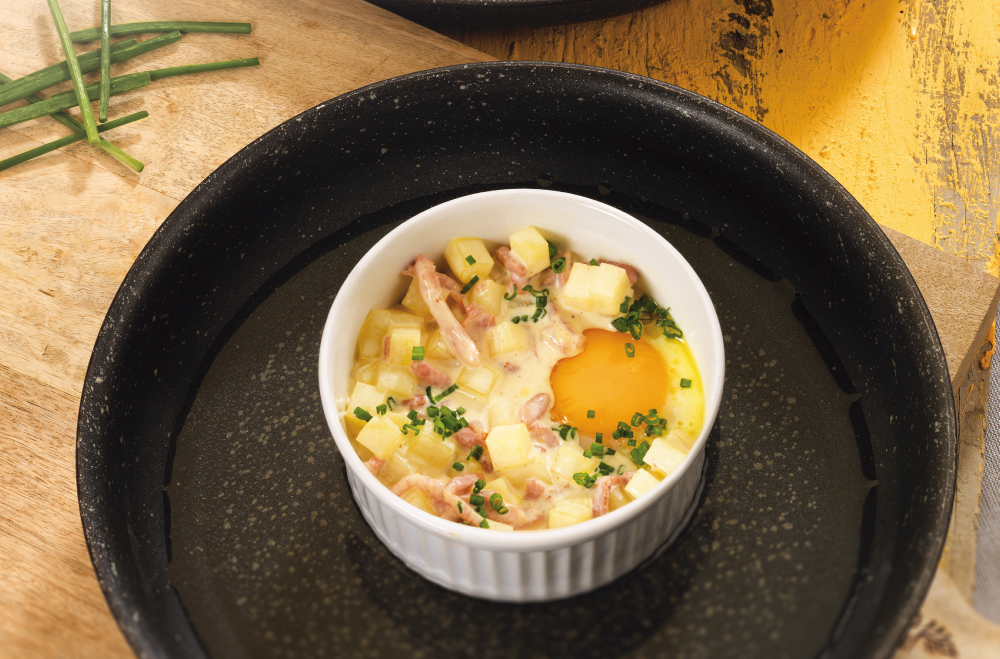 Egg casserole & potato carbonara
Steamed and gratin
Main course
-
Home cooking
4 people
Prep : 15 minutes
Cook : 30 minutes
Ingredients
* 500 g Steamed & Gratin potatoes
* 4 extra fresh eggs
* 80 g of lardons
* 20 cl of liquid cream
* Chives
* Salt & pepper
Directions
Peel the potatoes. Cook them in a large volume of salted water, starting with cold water, then drain.
Cut the potatoes into ½ cm uniform cubes and set aside.
Preheat your oven to 180 °C.
Sauté the lardons in a frying pan without fat, then add the creme fraiche. Cook for 2 minutes over medium heat. Add the diced potatoes and keep warm.
Butter 4 ovenproof ramekins and season the bottom with salt and pepper.
Carefully break the eggs into the ramekins (1 per ramekin). Place the latter in an ovenproof dish and cook in a bain-marie for 8 to 10 minutes at 180 °C.
After removing from the oven, spoon a tablespoon of the potato carbonara mixture into each ramekin.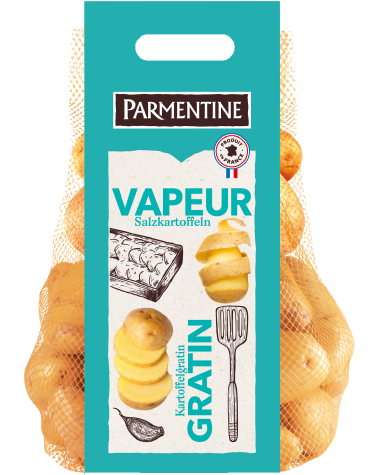 Steamed and gratin
20 min
20 min
Steamed and gratin - Spring
20 min
45 min
Steamed and gratin - Winter