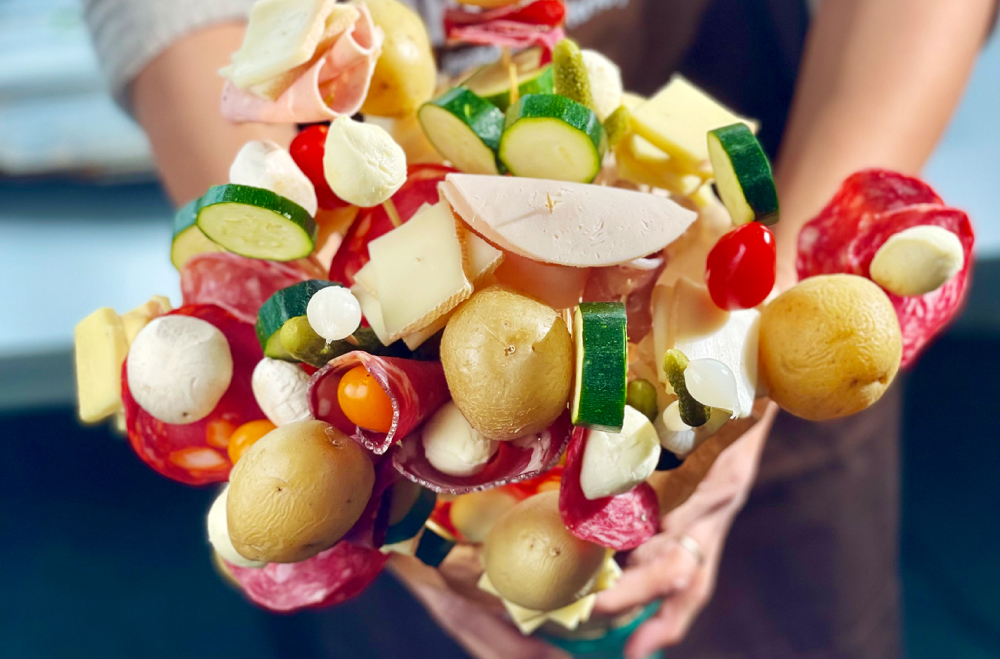 Parmentine Valentine's Day bouquet
Steamed and gratin
Main course
-
Festive recipe
2 people
Prep : 20 minutes
Cook : 20 minutes
Ingredients
* 300 g of steamed potatoes (small size)
* 8 slices of sausage
* 8 slices of chorizo (large slice)
* 8 slices of coppa
* 3 slices of white ham
* 8 slices of raclette cheese
* a handful of cherry tomatoes
* a handful of mini mushrooms
* a few gherkins and white onions with vinegar
* a few leaves of lettuce
* long cocktail sticks
* 1 apple
* kraft paper
Directions
Wash and steam the potatoes for 20 minutes. In the meantime, insert the cocktail sticks evenly on the apple. Wrap it in kraft paper to hide it as if wrapping a bouquet.
Once the potatoes are cooked, allow them to cool. Start by dividing the tomatoes and mushrooms. Cut the raclette cheese into 4 pieces and stick them on top of each other.
Form sausage rosettes and prick them. Continue until all ingredients are used up, finishing with the potatoes. You can add salad between the cocktail sticks and prepare pickled gherkin/onion skewers.
Get ready for a great evening!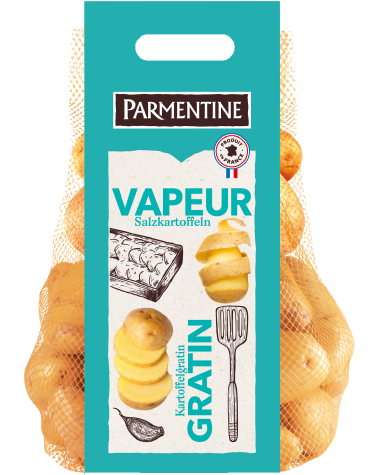 Steamed and gratin
15 min
30 min
Steamed and gratin - Spring
20 min
45 min
Steamed and gratin - Autumn