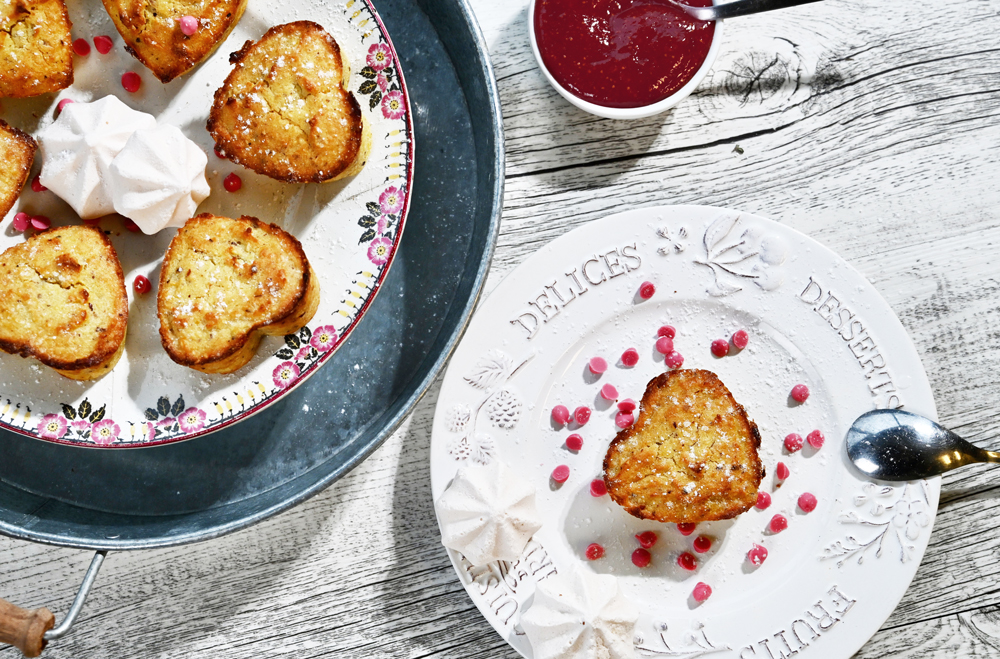 Potato cake
Steamed and gratin
2 people
Prep : 20 minutes
Cook : 45 minutes
Ingredients
* 100 g potatoes
* 40 g butter
* 3 eggs
* 50 g sugar
* 40 g hazelnut or almond powder (to taste)
* lemon rind
* 1 teaspoon rum
* 1 small pinch of salt
* flour for coating
Directions
Cook the potatoes in unsalted water, peel them and mash them.
Add 3 egg yolks, salt, hazelnut or almond powder, sugar, lemon rind, rum and 100 g softened butter. Mix everything together smoothly.
Beat the egg whites until stiff and fold them into the mixture gently; the result is a fairly smooth batter.
Butter two small heart-shaped moulds with the remaining butter and flour. Pour the batter into the moulds (if you wish, you can hide a present for your loved one in the batter) and bake for 45 minutes at 170°.
Remove from the oven and leave to rest on a rack. To be enjoyed warm, with custard, tea or coffee.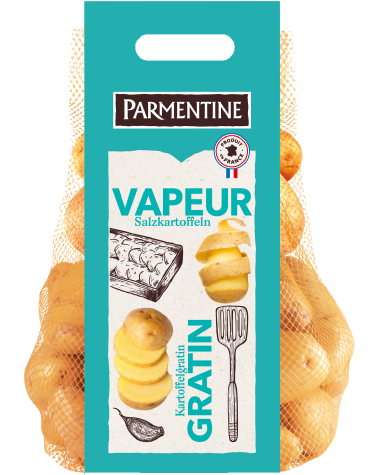 Steamed and gratin
15 min
30 min
Steamed and gratin - Winter
20 min
20 min
Steamed and gratin - Spring