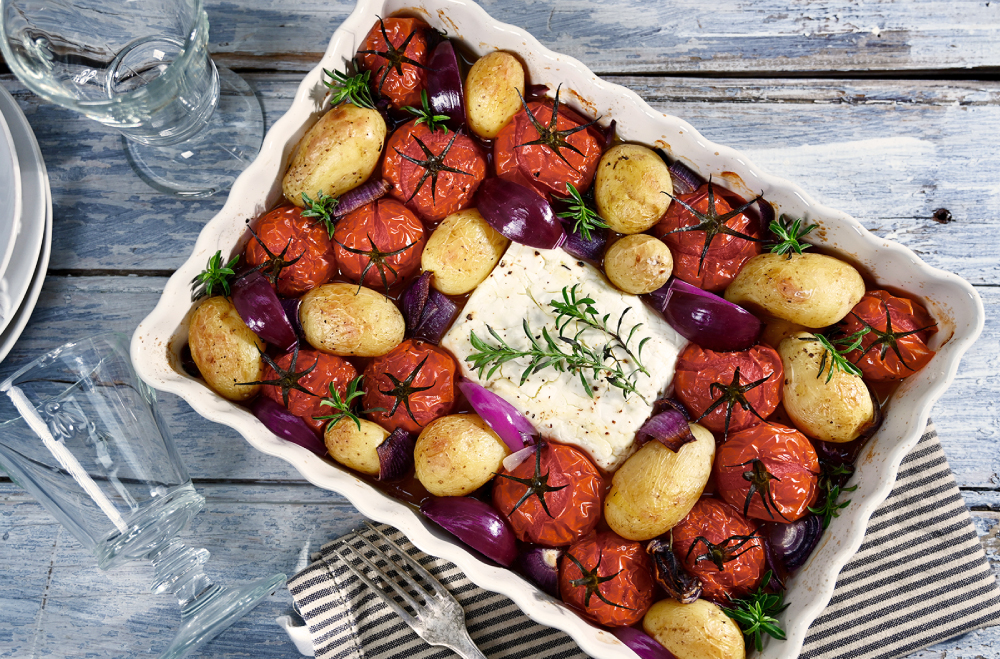 Feta, potatoes and roasted vine tomatoes
Oven, mashed, soup
Main course
-
Cheese
-
Home cooking
4 people
Prep : 10 minutes
Cook : 35 minutes
Ingredients
* 1 block of feta cheese
* 350 g oven potatoes (medium size)
* 2 large vines of tomatoes (about 8 tomatoes)
* 2 red onions
* A few sprigs of thyme
* 3 tablespoons of olive oil
* Salt and pepper
Directions
Steam the potatoes for 10 minutes.
Peel and cut the red onions into medium-sized pieces. Preheat your oven to 200 °C
Put the cooked but firm potatoes, the vine tomatoes (keeping the stalk) and the red onions in a bowl. Add the olive oil, salt and pepper, stirring gently so that all the ingredients are absorbed.
Place the block of feta cheese in the centre of a pretty ovenproof dish. Spread the ingredients in the bowl around, sprinkle with thyme and bake for 35 minutes
Once everything is roasted and stewed, serve hot at the table.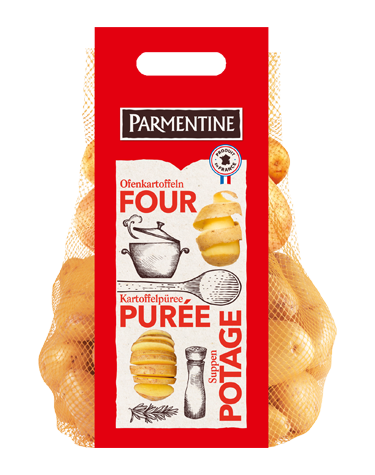 Oven, mashed, soup
20 min
45 min
Oven, mashed, soup - Spring
10 min
35 min
Oven, mashed, soup - Spring