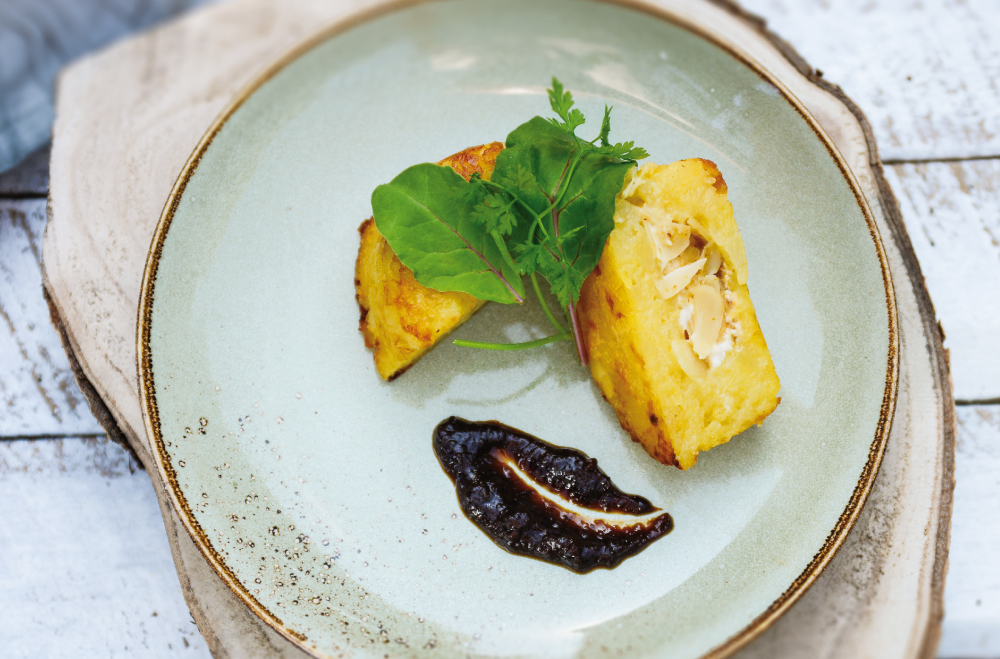 Macaire potatoes with goat's cheese, almond & mustard fruit*
Oven, mashed, soup
Main course
-
Cheese
-
Festive recipe
4 people
Prep : 20 minutes
Cook : 45 minutes
Ingredients
* 500 g Oven, Mashed & Soup potatoes
* 80 g of flaked almonds
* 120 g of fresh goat cheese (such as Petit Billy)
* 40 g of butter
* Salt & pepper
* Nutmeg
* Mustard fruit
Directions
Bake the potatoes in their skins in the oven at 200 °C. Once cooked, remove the flesh with a spoon, then mash them. Add the melted butter, salt, pepper and a touch of nutmeg. Mix vigorously and set aside.
Mix the goat's cheese and almonds together and form 4 small balls.
Butter the moulds. Coat the moulds with a first layer of potato pulp. Place a ball of goat cheese in the centre and cover with a second layer of potato pulp.
Place the ramekins in the oven at 200 °C for about 15 minutes. When the potato is coloured, it is cooked; take it out of the oven.
Unmould and serve with a dash of mustard fruit or sweet and sour mustard.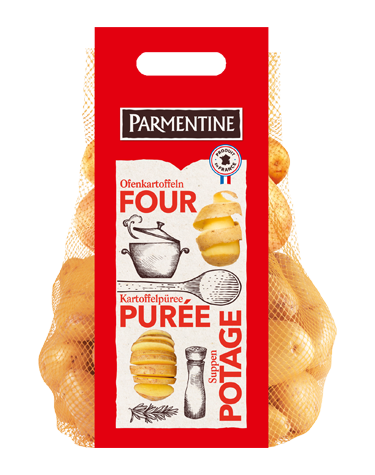 Oven, mashed, soup
10 min
35 min
Oven, mashed, soup - Summer
10 min
35 min
Oven, mashed, soup - Autumn