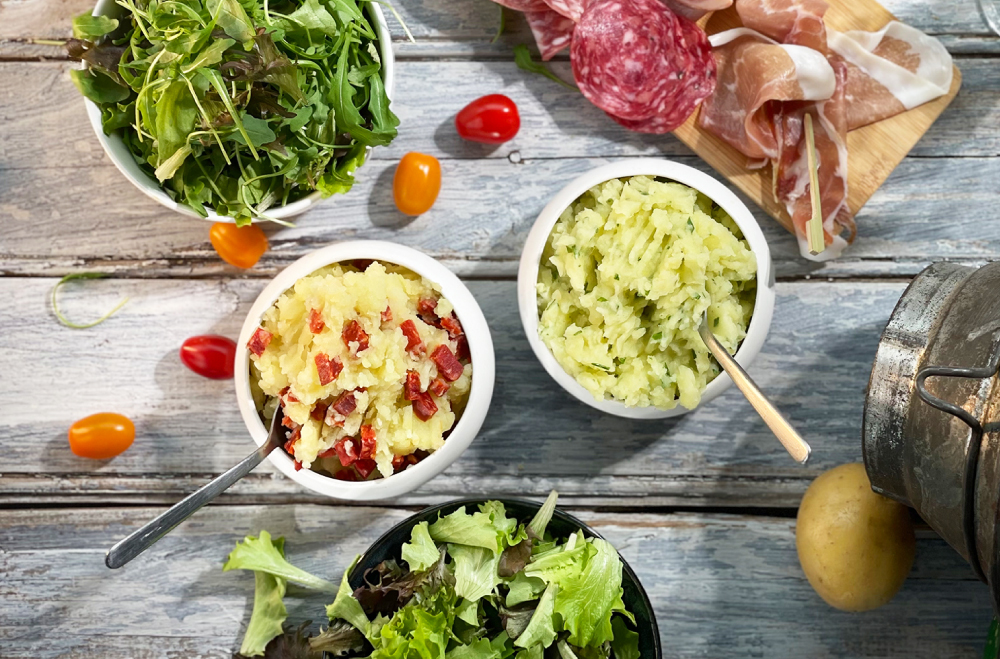 Mashed potato duo
Oven, mashed, soup
4 people
Prep : 10 minutes
Cook : 35 minutes
Ingredients
* 750 g potato
* Hot chorizo
* 1 clove of garlic
* Herbs (parsley, chives)
* Olive oil
* Salt, freshly ground pepper
Directions
Peel and rinse the potatoes. Cut them into wedges, put them in a deep pot and cover with water. Salt lightly and cook until the blade of the knife goes easily through the potato. Drain the potato wedges and set aside.
In a bowl, add the cooked potato wedges, two tablespoons of olive oil and mash them with a potato masher. Divide the mashed potato into two parts and put them in two bowls.
In the first bowl, add the garlic and chopped herbs and mix together. Add salt and pepper if necessary.
In the second bowl, add cubed chorizo pieces to the mashed potatoes and mix. Add salt and pepper if necessary.
When tasting, present your two mashed potatoes in pretty little bowls so that everyone can choose their favourite mashed potato.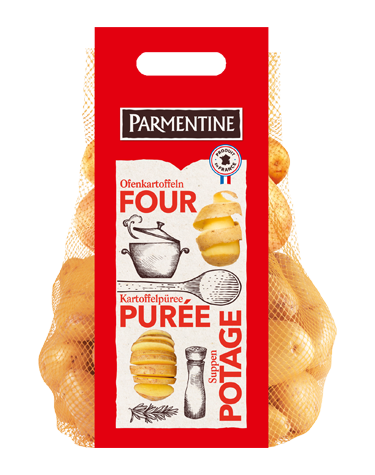 Oven, mashed, soup
20 min
45 min
Oven, mashed, soup - Spring
10 min
35 min
Oven, mashed, soup - Summer