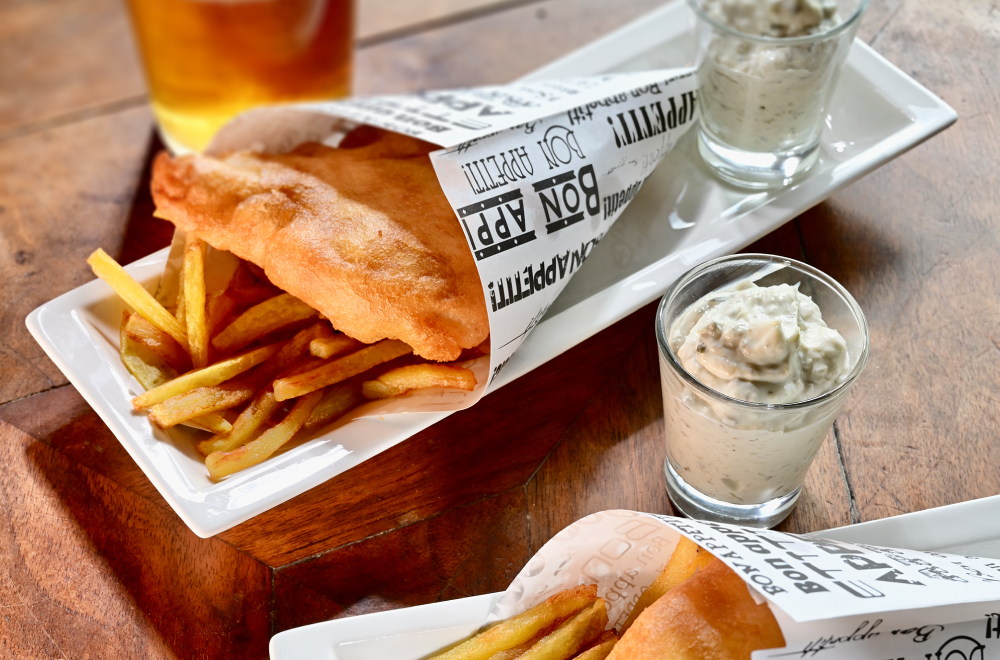 Fish & Chips
Chips
Main course
-
Home cooking
-
World cuisine
6 people
Prep : 20 minutes
Cook : 5 minutes
Ingredients
* 800 g cod fillets
* 180 g flour + 40 g for breading
* 2 eggs
* 25 cl lager
* salt and pepper
Directions
First, dry the cod fillets with paper towels. Remove the bones if there are any left. Cut the fillets in half according to their size. Season the fish pieces with salt and pepper and set aside in a cool place.
Pour 180 g of flour, beer, salt and pepper into a bowl and whisk vigorously. Add the egg yolks and continue beating. Cover with cling film and leave to stand for 2 hours at room temperature.
Preheat the deep fryer (without basket) to 180 °C.
Beat the egg whites until stiff and fold them gently into the batter, lifting the batter with a spatula. Your batter is ready to use. Remove the cod fillets from the fridge and dip them in flour on both sides. Dip your fish pieces generously into the batter, coat well and place in the deep fryer for 5 minutes, turning halfway through to brown both sides.
Once your fish is golden brown, remove it and place it on a paper towel for a few minutes.
Serve immediately hot with chips.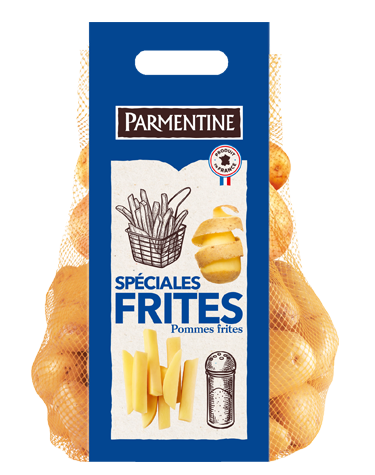 Chips
30 min
10 min
Chips - Spring
10 min
35 min
Chips - Winter