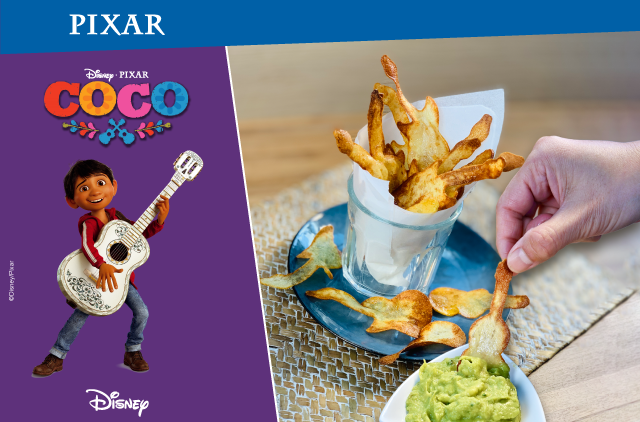 Homemade chips & guacamole
Chips
Aperitif
-
Home cooking
-
World cuisine
3 people
Prep : 30 minutes
Cook : 10 minutes
Ingredients
* 300 g potatoes
* 2 avocados
* 2 tomatoes
* 1/2 onion
* 1/2 lemon
* coriander, cumin
* hot sauce such as Tabasco
* frying oil
Directions
Peel the washed tomatoes, remove the seeds and cut them into small cubes. Cut the onion into small cubes as well. Squeeze the juice from the lemon and set aside.
Scoop out the flesh of the avocados with a spoon and then mash it coarsely with a fork in a bowl. Add the lemon juice, tomatoes and onions, chopped coriander and a pinch of cumin. Finish with a few drops of Tabasco.
Stir the mixture and adjust the seasoning if necessary. Keep in a cool place.
Prepare your potato chips. To do this, peel and wash the potatoes and then cut them very finely with a mandolin. Then cut them out with a cookie cutter, why not in the shape of a guitar!
At the same time, heat your frying oil to 160 °C. Dip your potato chips in the oil and let them brown for a few minutes, turning them over with tongs. Once cooked, place your chips on paper towels.
Serve your chips with the guacamole and enjoy!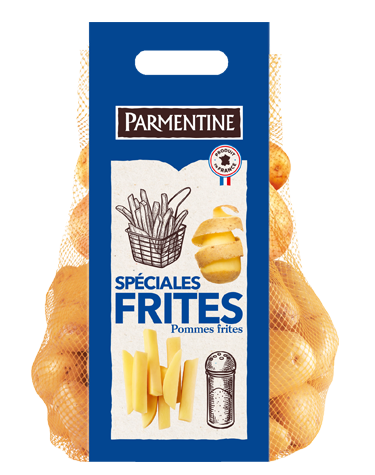 Chips
10 min
35 min
Chips - Winter
20 min
5 min
Chips - Winter