Fresh new potato salad
New potatoes
Main course
-
Quick and easy recipe
4 people
Prep : 10 minutes
Cook : 15 minutes
Ingredients
* 500 g new potatoes
* 1/2 diced red pepper
* 1/2 diced yellow pepper
* 1/2 diced green pepper
* 1/2 sliced red onion
* 1/2 cup cooked and drained white beans
* 1/2 cup large green and black olives
* a few mushrooms marinated in olive oil
* 1 bunch of coriander
* 4 tablespoons olive oil
* 1+1/2 tablespoons wine vinegar
* 1 clove of garlic, chopped
* ground cumin, smoked paprika, salt and pepper to taste
Directions
Cook the new potatoes (whole) in boiling water for 15 minutes.
Drain them and let them cool before removing the skin, then cut them into cubes.
Prepare the vinaigrette with the olive oil, vinegar, garlic, herbs, salt and pepper.
Tear up the coriander. In a large bowl, combine all the ingredients.
Pour the vinaigrette over it and mix gently.
Chill for half an hour before serving.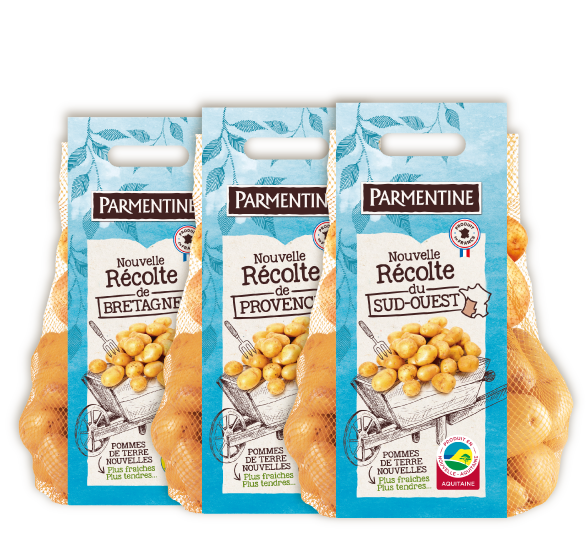 New potatoes
10 min
15 min
New potatoes - Summer
15 min
20 min
New potatoes - Winter