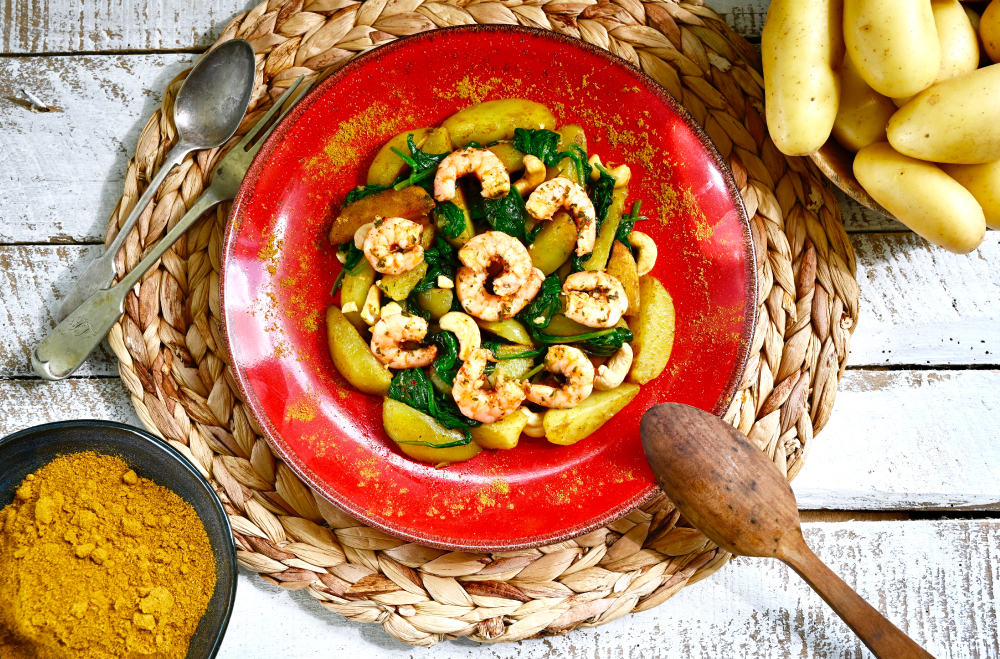 Potatoes, shrimps & cashew nuts
New potatoes
Main course
-
World cuisine
2 people
Prep : 15 minutes
Cook : 20 minutes
Ingredients
* 300 g new potatoes
* 2 handfuls of spinach shoots
* 250 g shrimps
* 1 handful of cashew nuts
* garlic, curry, salt, pepper
* olive oil

Directions
Cut the potatoes into wedges and fry in a mixture of oil and butter.
Once cooked, add the spinach shoots and leave to cook over a low heat. The shoots should be just seared.
Meanwhile, prepare a marinade for the shrimp: garlic, curry powder, salt, pepper and olive oil. Pour the shrimp with the marinade into a hot pan and fry.
Roast your cashew nuts in a separate pan without fat.
To finish, arrange the potato wedges, spinach shoots and shrimp on a serving plate. Sprinkle with cashew nuts and curry powder. It's ready!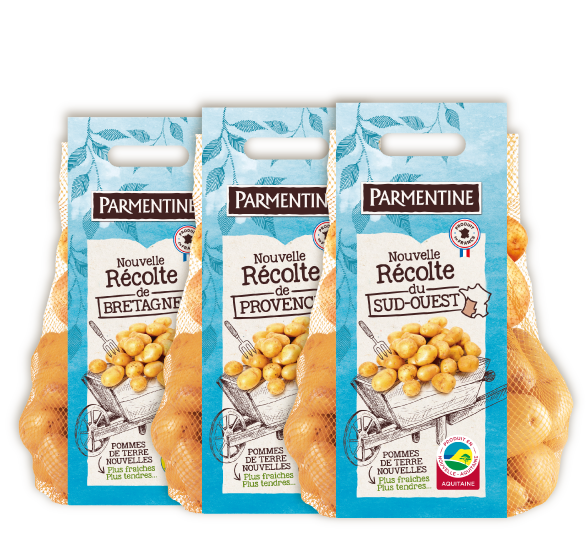 New potatoes
10 min
15 min
New potatoes - Summer
10 min
15 min
New potatoes - Spring