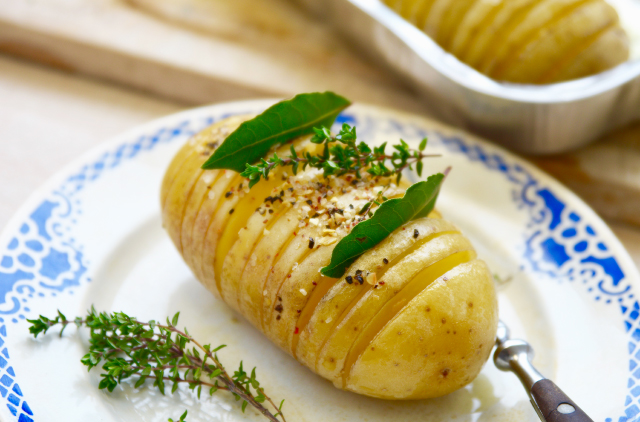 Parmentine Hasselback potatoes
Grill
Side dish
-
World cuisine
4 people
Prep : 5 minutes
Cook : 40 minutes
Ingredients
* 1 Parmentine Béarnaise Grill tray
* Bay leaves
* Thyme sprigs
* Garlic semolina
* Fleur de sel
* Olive oil
Directions
Remove the plastic film from the Parmentine Grill tray and set the sauce aside.
Cut the potatoes into very thin slices, taking care not to cut them all the way through (leave 0.5 to 1 cm).
You can make this easier by placing wooden chopsticks on either side of the potato.
Heat the oven to 200 °C.
Brush or spray olive oil between the slices.
Place a bay leaf and a sprig of thyme in each potato.
Sprinkle with fleur de sel and garlic semolina.
Place your potatoes in the tray or in a dish and cook for about 50 minutes.
Serve with the Béarnaise sauce on the side.
These Swedish potatoes are perfect to accompany your grilled meats.
Bon appétit!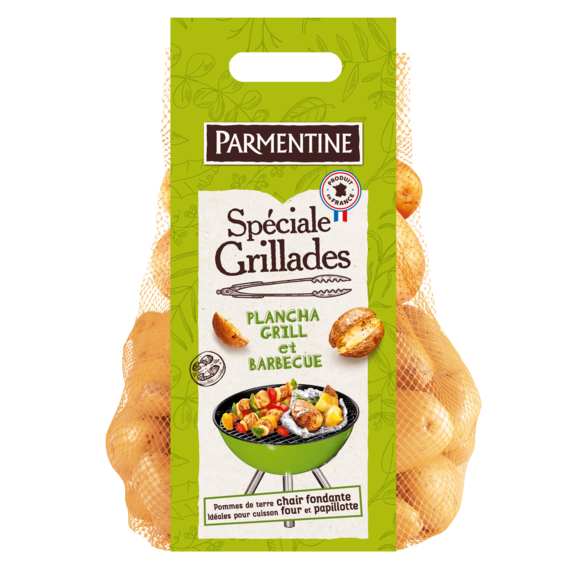 Grill
10 min
30 min
Grill - Summer
10 min
10 min
Grill - Summer