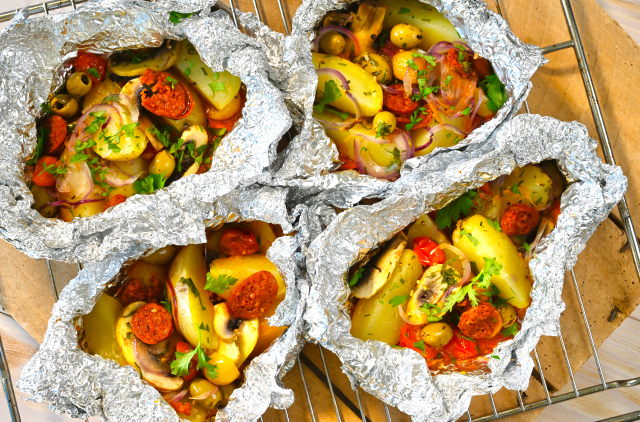 Potato, vegetable and chorizo foil packets
Grill
Main course
-
World cuisine
4 people
Prep : 10 minutes
Cook : 30 minutes
Ingredients
*4 grill potatoes
*16 slices of chorizo
*16 cherry tomatoes
*1 large onion
*A dozen button mushrooms
*Green olives
*A bunch of parsley and chives
*Salt and pepper
Directions
Pre-steam the potatoes for 15 minutes.
Meanwhile, peel and chop the onions.
Cut the mushrooms into thin slices and the cherry tomatoes into halves.
Coarsely chop the parsley and chives.
Place the potatoes, cut into wedges, in a sheet of aluminium foil. Add the vegetables, herbs, chorizo, salt and pepper.
Close the foil carefully (add a sheet if necessary).
Cook for 15 to 20 minutes at 200 °C.
The juice from the vegetables will aid cooking.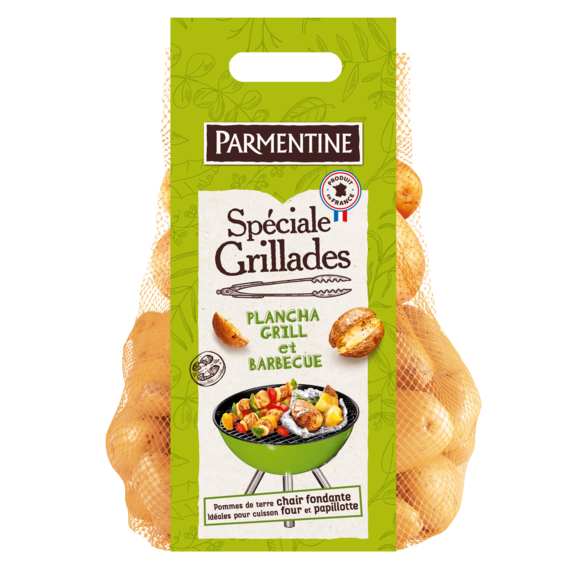 Grill
5 min
40 min
Grill - Winter
10 min
10 min
Grill - Summer