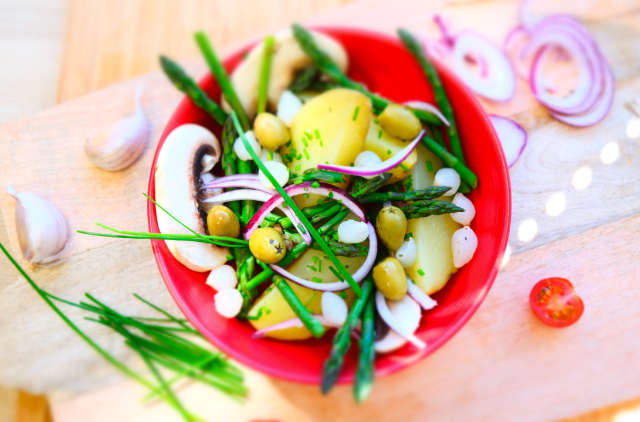 Potato and green asparagus salad
Organic steamed, salad
Main course
-
Festive recipe
4 people
Prep : 10 minutes
Cook : 30 minutes
Ingredients
* 4 or 5 special Salad potatoes
* A bunch of green asparagus
* 1 small red onion
* 4 large button mushrooms
* small onions in vinegar
* Green olives
* Olive oil

Directions
Steam the potatoes wedges for 20 minutes.
Add the green asparagus for 7 minutes.
Place the potatoes and asparagus on the serving plates.
Arrange slices of red onion and mushrooms.
Add the olives, small onions and chopped chives.
Season with two tablespoons of olive oil, salt and pepper and serve the salad warm.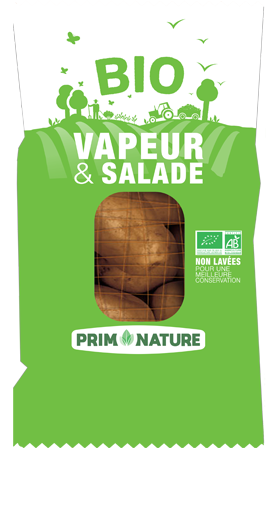 Organic steamed, salad
15 min
20 min
Organic steamed, salad - Spring
10 min
20 min
Organic steamed, salad - Spring