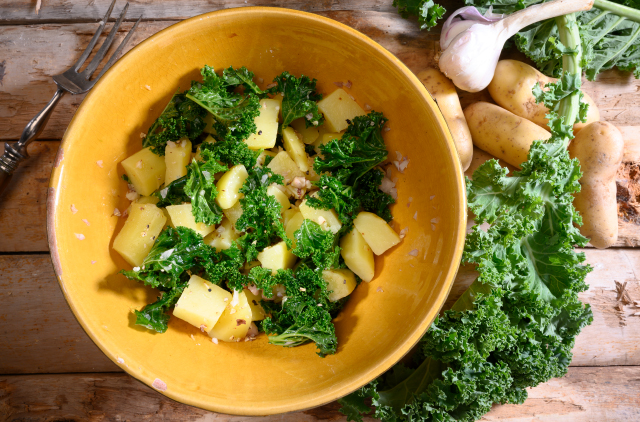 Potato and Kale Salad
Organic steamed, salad
4 people
Prep : 10 minutes
Cook : 20 minutes
Ingredients
*800 g steamed potatoes
*200 g kale
*2 shallots
*1 garlic clove
*2 tablespoons olive oil
*3 tablespoons cider vinegar
Directions
Peel the potatoes and cut them into pieces. Steam for 20 minutes.
Meanwhile, rinse and drain the kale. Remove the central rib from each leaf.
Roughly tear the leaves and place them in a bowl. Sprinkle with a tablespoon of olive oil and rub the leaves for several minutes.
Peel and finely chop the shallots and garlic clove. Once the potatoes are cooked, place them in the bowl. Season with a tablespoon of olive oil, 3 tablespoons of cider vinegar, shallots and garlic. Season with salt and pepper.
Mix well and serve warm.
Bon appétit!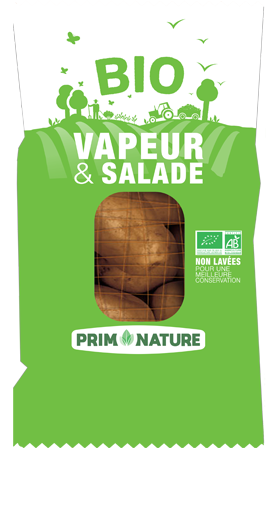 Organic steamed, salad
15 min
20 min
Organic steamed, salad - Spring
10 min
30 min
Organic steamed, salad - Spring