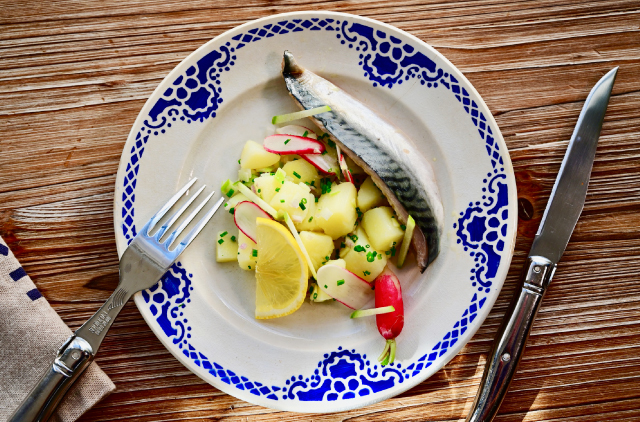 Warm potato salad with mackerel
Organic steamed, salad
4 people
Prep : 15 minutes
Cook : 20 minutes
Ingredients
*800 g potatoes
*4 mackerel fillets
*1 chopped shallot
*2 radishes
*1 granny smith apple
*The juice of half a lemon
*Olive oil
*Balsamic vinegar
*Whole grain mustard
*Chopped chives
Directions
Peel and cut the potatoes into large cubes.
Cook for about 15 minutes in a large volume of salted water, leave to cool.
In a salad bowl, mix thin slices of radish, chopped shallot, diced granny smith apple, lemon juice and chives.
Prepare a vinaigrette with olive oil, balsamic vinegar and whole grain mustard, then dress the salad.
Cook the mackerel fillets in a non-stick frying pan and arrange on the warm potato salad.
Bon appétit!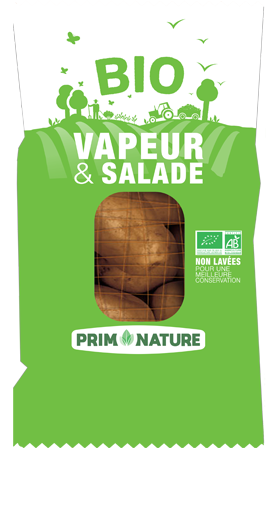 Organic steamed, salad
10 min
20 min
Organic steamed, salad - Spring
10 min
30 min
Organic steamed, salad - Spring