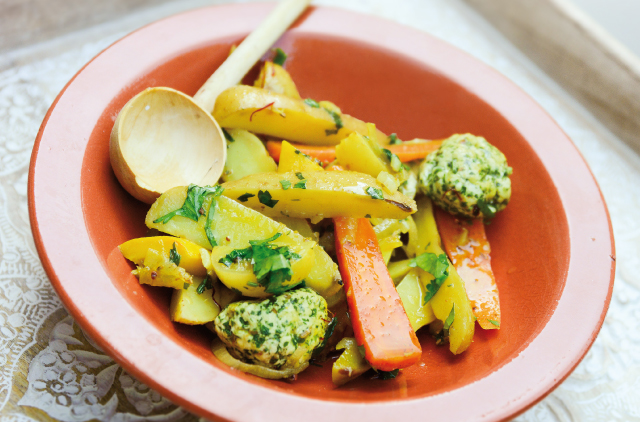 Potato, preserved lemons & chicken kafta tagine
Rattes
Main course
-
World cuisine
4 people
Prep : 20 minutes
Cook : 35 minutes
Ingredients
* 600 g ratte potatoes
* 2 chicken breasts
* 1 yellow courgette
* 1 onion
* 1 carrot
* 2 preserved lemons
* Olive oil
* 10 cl water
* 1 teaspoon ras el hanout
* 1 teaspoon turmeric
* 1 pinch of cumin
* ½ bunch of coriander
* Salt and pepper
Directions
Peel the carrots and onions. Cut the potatoes into wedges. Coarsely chop the courgettes and carrots. Chop the onion.
In a bowl, mix the courgette and carrot, drizzle with olive oil and sprinkle with turmeric, cumin and ras el hanout. Do the same with the potatoes.
In the meantime, mix the chicken breast, add a pinch of chopped coriander, salt and pepper, and make 12 meatballs from this mixture.
In a frying pan, pour a little olive oil, add the onions, sweat them without colouring, then pour in the water. Add the potatoes, then the vegetables. Add the meatballs and cook covered for another 10 minutes.
Sprinkle with coriander.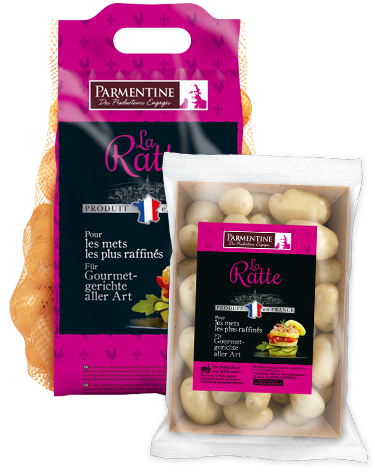 Rattes
20 min
40 min
Rattes - Winter
20 min
20 min
Rattes - Winter