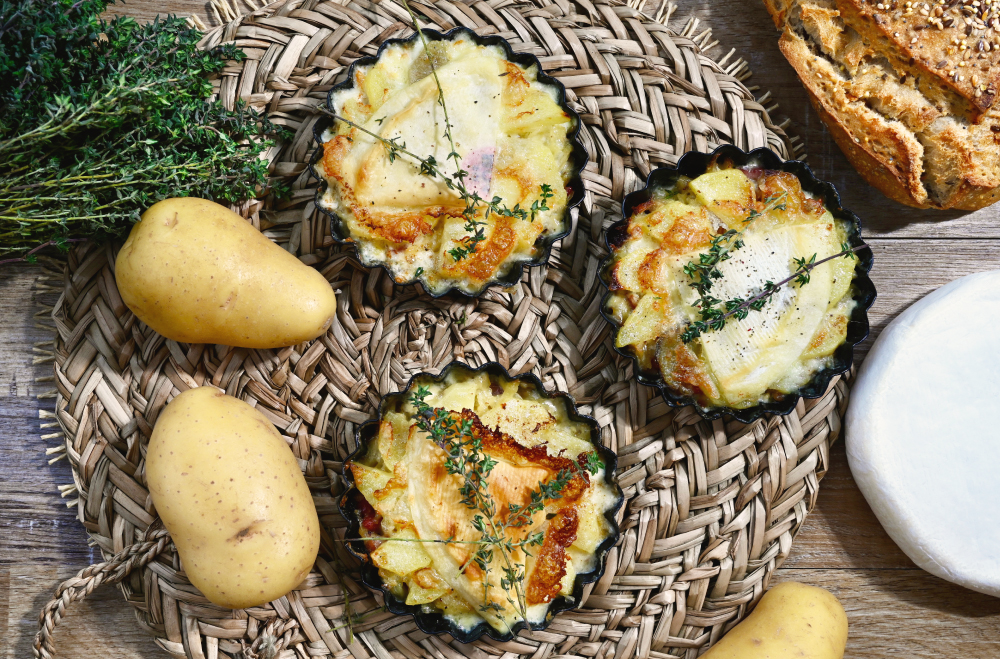 Tartiflette pies
Raclette Tartiflette
Main course
-
Cheese
-
Home cooking
6 people
Prep : 15 minutes
Cook : 20 minutes
Ingredients
* 1.1 kg potatoes
* 1 egg
* 100 g smoked bacon
* 1 large onion
* 5 cl white wine
* 100 g cream
* 2 reblochon cheeses
* olive oil
* salt and pepper
* butter for the moulds
Directions
Preheat your oven to 180 °C.
Wash, peel, grate and dry 600 g of potatoes. Cut the smoked bacon into small cubes and fry them in a little hot oil. Once the bacon is browned, set aside on paper towels.
In a large bowl, mix together the grated potatoes, egg omelette, salt and pepper and add the diced bacon.
Fill the buttered moulds with the mixture and bake for about 15 minutes.
In the meantime, wash, peel and cut the remaining potatoes into 2 mm thick fans. Chop the onion.
In a saucepan, fry the onion without browning in a little olive oil. Add the potato fans and cook for a few minutes without stirring too much. Pour in the white wine and cream and then add salt and pepper.
Continue cooking until all ingredients are tender.
Turn the oven (grill) up to 200 °C.
Cut the Reblochon cheese in 2 and then in 4 and cut the pieces along the width.
Take the pie shells, fill them with the onion/potato fan mixture and cover with the Reblochon cheese (crust side up). Put them in the oven for a few more minutes to brown them.
Serve immediately from the oven with a nice green salad.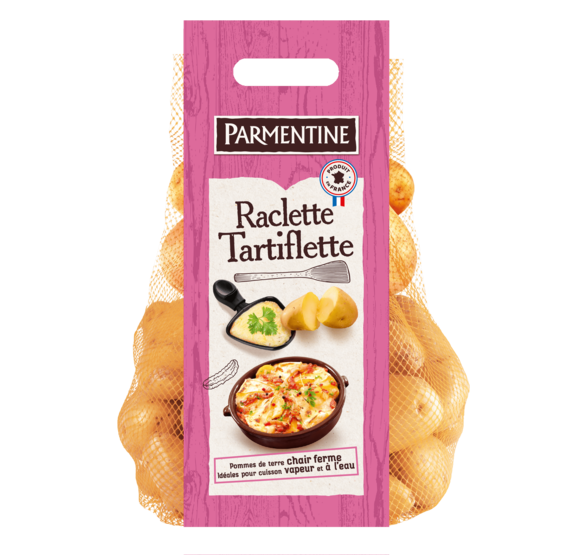 Raclette Tartiflette
10 min
45 min
Raclette Tartiflette - Winter
10 min
30 min
Raclette Tartiflette - Winter